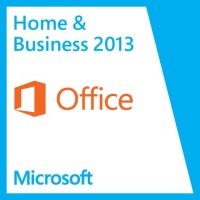 Microsoft Office | DGADGET.co.uk
Whether we are at work, in the home or at college, there won't be many of us who don't use Microsoft Office software every day. And because the use of Microsoft Office is so widespread it is essential that we have our own copies so we can share documents with our friends and colleagues.
A Powerful Suite of Programmes
Microsoft Office is flexible, powerful and easy to use. It contains everything you need for creating an extraordinary variety of professional looking documents, presentations and emails.
Most Microsoft Office products are more-or-less household names. Word, Excel and Outlook are familiar to all computer users.
And here at DGADGET we offer all the Office products for all users (Small Business, Home & Student, Personal etc) and all with instant download and medialess licences. And, for those on a budget, we offer convenient one year licences.